Offering hope & facilitating change through christ centered relationships.
Thrive Ministers to at-risk youth in Knoxville to share the Gospel through relationships anchored in the love of Christ.Thrive has Christian youth programming in the Lonsdale and Parkridge neighborhoods.
Thrive Ministers to at-risk youth in the Lonsdale area to share the Gospel through relationships anchored in the love of Christ. We do this through our three main programs: Thrive Afterschool, Thrive Summer, and Mentoring.
Thrive Lonsdale seeks to connect children with deep spiritual, emotional, academic and physical needs with caring adults who have been blessed with abundance in those areas.
Our Belief
We believe the only hope for the youth of Lonsdale and Parkridge is to break the generational patterns of sin by becoming new creations in Christ. Unlike many after school/mentoring programs, Thrive is explicitly Christian. We recognize that our students' spiritual needs far outweigh their physical needs. Physical poverty often stems from poverty in other areas and we seek to address the spiritual, emotional and academic deficits that can rob children of their potential.
The love that compels us is the love that brought us from our plight as spiritual orphans into God's family. We provide Gospel saturated programs pointing to the Redeemer. We teach Bible study 2-3 times per week through LifeWay's Gospel Project for kids. We also share God's love through consistent, loving, discipline. Through one on one conversations, grace, Biblical Truth, forgiveness, and the desire for obedience are communicated to our students.
Brokenness begets brokenness. Through telling the truth to each other and ourselves, healing and restoration can begin. Understanding our past helps us embrace a brighter future. We address emotional needs through counseling partnerships with local universities as well as mentorship opportunities.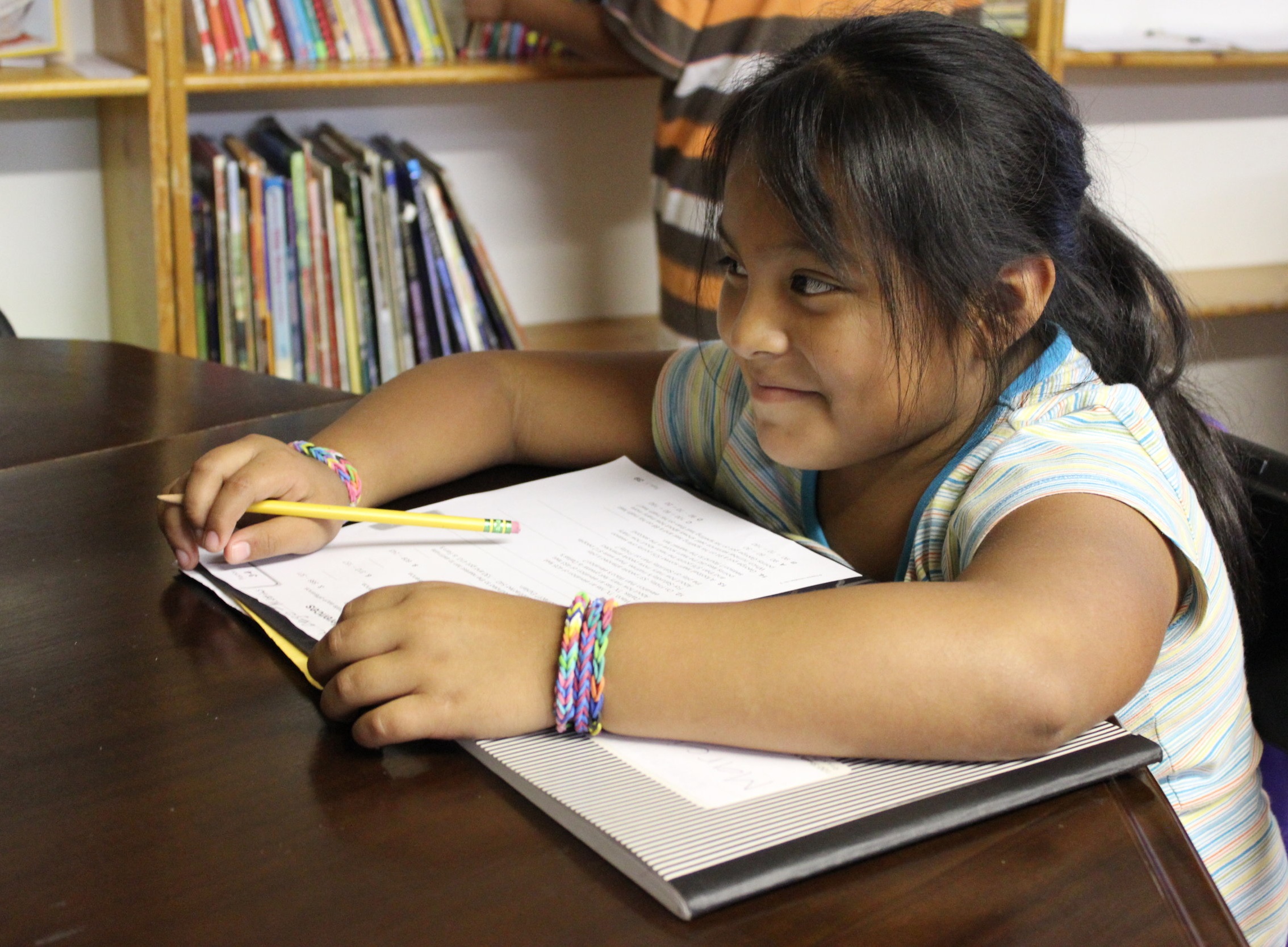 When children have no one at home who can read, it is critical that we work to expand their vocabulary and help them understand and finish their homework. We address academic needs through homework help, our reading intensive summer program, reading enrichment, math enrichment, and one on one reading tutoring.
We serve our kids a snack after school and feed them dinner before taking them home. We also provide wellness and health education and opportunities for exercise throughout the week. Additionally, we offer sports participation through partnerships with community sports leagues.